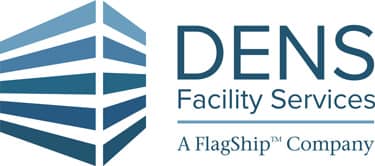 Founded in Boston, DENS is a Life Sciences facilities maintenance and laboratory support services firm serving biotech and pharmaceutical companies across the country.
Together, Flagship and DENS provide a broad range of solutions for Life Sciences facilities – including maintenance, lab support, and technical services.
In its first year as a Flagship company, DENS launched a new website, grew its leadership team, and opened a second employee training center in California.
"Leveraging our highly specialized laboratory support services along with Flagship's facilities maintenance expertise, we now have the breadth and capabilities to serve any critical research, manufacturing, or laboratory space, not only in Greater Boston, but on a national scale – all while maintaining the familial tradition of service excellence that both companies are known for," said DENS President Joshua Philbrook.
For more information about DENS, visit https://densfacilityservices.com/.
Subscribe Now!
Stay up to date with the latest facility management tips and news.