Multi-Site Facilities Management has Never Been so Complex
Thirty years' experience has given us deep insights into delivering integrated facilities management services across multiple sites.
Select a Service
Learn about some of the Integrated Facilities Management Services Flagship offers.
Simple Service Solutions for Complicated Facilities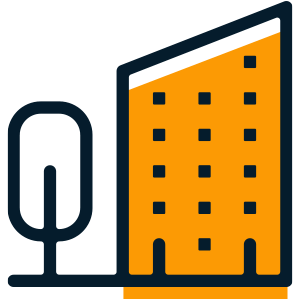 There are endless configurations of the ideal Integrated Facilities Management (IFM) program. Flagship gives you the power to choose as narrow or broad a program as you'd like and add or remove services as your needs change.
Have your facilities operations and services handled under one company that is dedicated to making sure you receive the best experience possible.
Why
Flagship

?
Better control of immediate and long-term facilities spend
A consistent service platform and staffing model
Online enterprise-wide control and visibility into your facilities' services.
Advanced quality control for consistent service delivery across multiple sites.
Simplification, transparency, value and flexibility of facilities services
Talk to an Expert
Client Success Story: Conquering Compliance: How Flagship Helped a Leading Auto Manufacturer Restore Order
Recognizing the need to address the citations & create an improved storage plan, this client turned to Flagships project management skills.
Read More
Partners in Safety with DuPont
Employee safety – ours and yours – is critical.
Adopting the DuPont Safety program and its three core concepts is part of that commitment.
All injuries and occupational illnesses can be prevented
Supervisors and team leaders are responsible and accountable for the safety of their employees.
Making safety second nature ("Seeing Safety")
Our Leaders
100% of our leaders are facilities management specialists with deep analytical and tactical skills in commercial building and manufacturing facilities, including automobile manufacturing, and in the high tech industry.
Driving Outcomes for the #1 Ride Share Company
40
Cost Savings in
Shipping & Receiving
43
Person Staffing Solution
1000
Employee Service Moves/Adds/Changes per Month
Business and Industry Resources