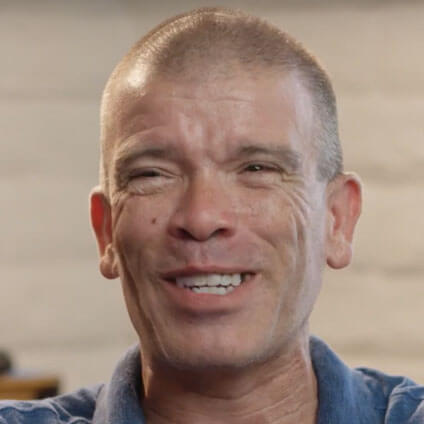 Daniel K.
Supervisor
Two years ago, Daniel found himself couch-surfing at friends' houses. As hard as he tried, he was unable to find full time work in the New York area.
He thought a better life may be waiting for him out west and moved to Arizona. When he arrived, he was alone, with no job and nowhere to live. He wasn't going to let that stop him, or even slow him down. He contacted Central Arizona Shelter Services (CASS) to help him find resources for his first days in Arizona and formulate a plan for his future. CASS offers case management, housing assistance, overnight shelter services and financial assistance, as well as other resources. Through CASS he was able to have a place to stay and apply for job opportunities in the local area.
Daniel applied and was offered a janitorial position for Flagship at the Phoenix Sky Harbor Airport. He immediately displayed a hard work ethic and a determination to succeed. He has been promoted twice at Flagship, first to Team Lead and most recently to Shift Supervisor.
With a strong focus on customer service and passenger experience, Daniel's journey with Flagship proves that hard work and a good attitude pay off!
"When I first met Daniel my first impression was 'wow, he is a hard worker!' He never stood around or was on his phone. When I was presented with a Lead position, Daniel was the first person who came to mind. He did so great in the lead spot that I recently promoted him to supervisor over 3rd shift. He is such a great worker, he communicates with management but most importantly, he knows what it takes to make the client happy. I am so thankful to have Daniel on my team. He is a fantastic person and an amazing leader."
Debbie Barker, Regional Operations Manager
Flagship Facility Services, Inc