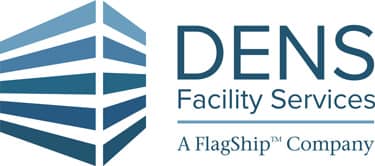 DENS Facility Services – acquired by Flagship Facility Services at the end of last year – is thrilled to announce the launch of its new website, densfacilityservices.com.
With the redesign, DENS/Flagship aims to educate visitors on its joint mission and introduce its portfolio of integrated services.
Founded in Boston, Massachusetts, DENS is a facility management and laboratory support services firm serving the fast-growing life sciences industry.
DENS' laboratory services capabilities, together with Flagship's integrated facilities management expertise, enable DENS/Flagship to serve any critical research, manufacturing, or laboratory space, not only in Greater Boston, but on a national scale.
The new website highlights DENS' history, leadership, and values as well as its business offerings, which now include integrated facilities management, lab operations, and technical services.
Visitors will also find information on DENS careers and weekly updates from DENS' experts on the life sciences blog.
Read more about the DENS/Flagship partnership.
Subscribe Now!
Stay up to date with the latest facility management tips and news.