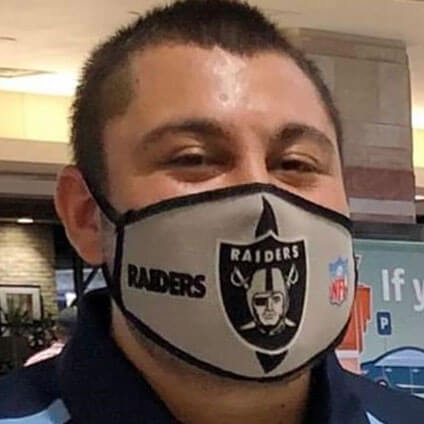 Eric V.
Airports are big and busy places, and losing something small, yet extremely important, like your phone, can cause a wave of frustration and panic.
When a traveler at Phoenix Sky Harbor International (PHX) lost her phone, Eric V. came to the rescue. When he found the phone while performing disinfection throughout the airport, he immediately went to work to find the owner.
Nora, the phone owner, and Sky Harbor traveler was impressed with his honesty and integrity. "[Eric] is someone that you need in your company!"
Eric's decisive action helped reunite a concerned traveler back with her phone quickly, providing some much-appreciated relief.
Over the years, Flagship Aviation has proudly served some of the nation's leading airports. But the drive of our employees to go above and beyond the customer service call of duty and provide travelers with a personable experience…continues to be our greatest asset.