Flagship Facility Services is proud to have celebrated its 34th anniversary on Saturday, April 16, 2022. The company has grown from a one-person startup to a leader in the rapidly developing facilities services space.
Originally founded in 1988 as Service Performance Corporation, Flagship provided commercial janitorial services to companies in Silicon Valley.
As the company grew, CEO Dave Pasek realized that it needed to diversify. He changed the company's name to Flagship in 2008 and oversaw several key mergers to achieve both geographical and service expansions.
More than 30 years later, Flagship now provides holistic integrated facilities management solutions to more than 1,800 client locations.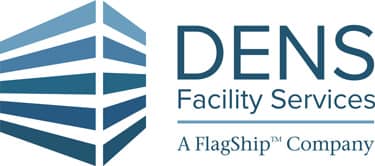 In 2021, Flagship finalized its acquisition of DENS Facility Services – a Boston-based facilities management and laboratory support services firm serving the life sciences industry.
"This addition is another step in Flagship Facility Services' evolution," said Dave Pasek. "We know there is an urgent need in the expanding area of the specialized R&D space, and together with DENS, we will now provide a broad range of facilities services to life sciences clients."
Although the means by which Flagship delivers facilities services has evolved over the past 34 years, its commitment to customer service has never changed.
For more information about Flagship Facility Services, visit flagshipinc.com/about.
Subscribe Now!
Stay up to date with the latest facility management tips and news.