Request Mobile FM in California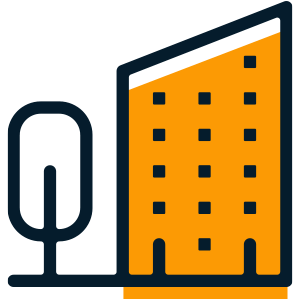 One Source for All Your Facility Maintenance Needs
Whether you need janitorial or a comprehensive building maintenance solution, Flagship provides everything you need.
To request Mobile FM in California, complete the form – or call us at 866.306.0870
California Licenses
B General Building Contractor
C10 Electrical
C20 HVAC
C33 Painting and decorating
D63 Construction clean-up
D64 Air duct cleaning
Mobile FM Service Request
About Our Services
Comprehensive
Single Source Janitorial
To complement our commercial janitorial services, we have developed a unique quality control and communication system to ensure that each task is handled to exacting specifications and that our clients are kept well-informed. Flagship is your single source provider for all your commercial cleaning needs.
Integrated
Facility Services
We are your single source for all facility operations and maintenance needs. We are a licensed general contractor. We can build it for you and do the post-construction clean up to get you up and running quickly. Our front-line call center is there to help with staff trained in every aspect of getting your job done from problem resolution to new project scheduling to billing questions.
Tenant
Improvement
From complete remodels and new construction, to building new interior walls, installation of doors, and windows to carpet installation, Flagship can handle all of your tenant improvement projects. Our teams are professionals trained and licensed for construction and painting.
Building Engineers/Technical Expertise
Our engineering maintenance group employs talented and skilled professionals who use proven best practices to assure quality workmanship. Need an electrician, HVAC technician or energy engineer? Call Flagship about our maintenance engineering services.
Specialty
Maintenance
Flagship is experienced in unique environments and special services for our customers. Call us to see how we can help; from demolition and post-construction removals to damage cleanup from fire, smoke or water.
Green Cleaning
Utilizing the latest processes and products, Flagship supports LEED standards to greatly improve air quality in your office and reduce environmental pollutants.
Leading Technology
We are industry leaders in the use of technology to service our customers and drive efficiencies. We combine our proprietary systems with industry standard technologies and equipment for inspection, quality control, work order systems and timekeeping.
Janitorial Services
Basic janitorial services
Floor and carpet care maintenance and restoration
Window washing, interior/exterior, calcium removal
Cleanroom and raised floor service
Recycling programs
Cleaning upholstry and cubical walls
Painting Services
Interior windows, walls, doors, frames
Tape, texture, smooth; repair and patch
Wallpaper removal/wall repair
Epoxy floor finishes
Clean room painting
Repaint curbs
Parking lot signage
Install posts and bollards
Power washing
Graffiti removal
TI and Construction Services
General contractor/project management
Hire architects, work with cities
Interior wall repair and construction
Demolition and construction clean-up
General construction and renovation
Seismic upgrades/retrofitting
Corporate relocations
Door and window frame installation
Building Maintenance
Lights and ballasts
Lighting retrofits
Ceilings and ceiling tiles
Building exteriors, patios, decks
Electrical and plumbing
VCT and ceramic tile installation
Event set up
Purchase and installation of blinds
Door/window repair
Furniture purchasing and assembly
Cubicle set up and ergonomics
Whiteboard mounting
Carpet installation, repair / removal
Moves- offices, cabinets, cubicles
HVAC maintenance and repair
Engineering/ equipment maintenance
Roof /gutter repair and maintenance
Decommission buildings
Forklift operators
Dedicated technicians
Did you know?
Flagship

provides staffing services for mail rooms, shipping/receiving, reception, cafe/culinary, and more.
Our 4-step hiring process is one of the most stringent in the industry.
Serving California businesses for 30 years.
Are They Hard Services or Soft Services?
There are two main categories of facilities maintenance: Hard Services versus Soft Services.
Do you know the difference?
Learn More
6000
Employees, Coast to Coast
104
Million Sq. Feet Managed Daily
33
Million Sq. Feet of Airport Space Cleaned Daily
96
Customer Retention Rate