Life Sciences
Facility and Lab Support Services
Innovative Service Solutions for Life Science Facilities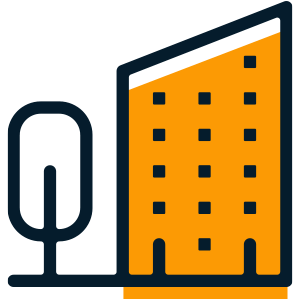 There are many configurations of Integrated Facilities Management (IFM) programs. Flagship's a la carte approach let's you choose as narrow or as broad a program as you may need, with the ability to adjust those services as your needs change and evolve.
You've got enough on your plate – let us manage the nuts and bolts of your Life Science facilities, leaving you free to focus on the science.
Innovative Platform Technology for Smarter Life Science Facilities
Make data driven decisions with Intuition – a modular CMMS
Pivot Faster
With sensor and mobile technology, you can make real-time changes, adapt Scope of Work and react quickly.
Control Costs
Use real-time data on inventory, utilities, activity and usage to create greater facilities, systems, longevity and efficiency.
Stronger Security
Send direct alerts to staff, detect leaks or mechanical issues, monitor inspections and track visitors.
Better User Experience
Mobile user feedback and trend recognition can spot unnoticed use patterns so preventive actions can be taken.
Life Science Facility and Lab Support Services
If you are in early stage Research and Development or manufacturing for market, Flagship can deliver a consistent facility experience to help you achieve optimum efficiency within a compliant, safe and healthy facility.
Complete the Talk to an Expert Form and get the help you need to keep your facility healthy and safe, or call 844-649-8884.
Talk to an Expert
Pivot Quickly and Adapt
Unprecedented times create new challenges and put added pressure on facilities. The ability to change and be fluid is key.
Evolve quickly, reinvent operations procedures and act fast with adaptable scopes of work to protect the health and safety of the facility environment.
Flagship will help develop a Scope of Work that allow your onsite staff to expand/contract to ensure that service delivery is always appropriate for your stage of operations and help control costs.
Mission Critical: Compliance and Safety
Flagship's attention to detail and our high standards of performance are a perfect match for the demands of biotechnology and life science industries.
Transparency and Control
Whether we're engaged in providing lab support services or a full suite of integrated facility maintenance solutions, Flagship's service delivery model for Life Science facilities delivers:
Single point of contact
Regulated training
Advanced technology & analytics
Drive efficiency & cost reduction
Consistent results
Transparency
The
Flagship

Environment, Health, and Safety Policy

Flagship is committed to our EHS Policy of enabling all work activities to be carried out safely, and with all possible measures taken to remove risks to the health, safety and welfare of everyone, everyday. We continually improve and minimize the risks and hazards of our activities and operations.

Download Safety Policy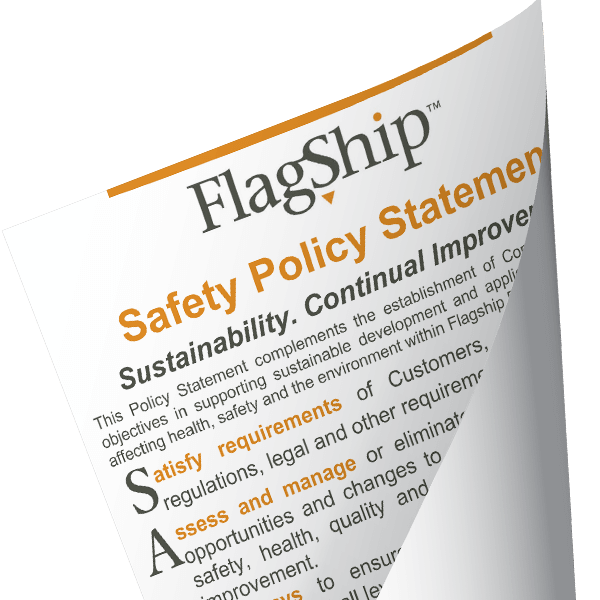 Talk to an Expert
Flagship's customizable approach to your facility's needs will help you incorporate solutions that will protect your occupants and assets now and into the future. Complete the Information Form and get the help you need to keep your facility healthy and safe, or call 844-649-8884.
Information Form