Flagship Facility Services is pleased to announce that DENS Facility Services is transitioning to Flagship Lab Services – fulfilling its ongoing commitment to meet evolving client needs.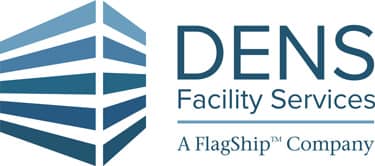 DENS – acquired by Flagship in 2021 – made its mark in the Boston area as a leading provider of lab support. Together, Flagship and DENS have developed a comprehensive suite of services targeted to the unique demands of Life Sciences companies, especially early-stage Biotechs.
This spring, Flagship's expansion into the Life Sciences culminated in the launch of Flagship Lab Services. Building on the knowledge gained through its acquisition of DENS (as well as two lab services providers on the West Coast), Flagship now offers integrated lab support and facilities maintenance services to meet the requirements of Biotechs as they progress from R&D through GxP.
"This integration not only strengthens our brand in Life Sciences but also represents a significant enhancement to our service delivery model," said Don Toole, Flagship's Sr. VP of Sales and Marketing. "By uniting under the Flagship banner, we've combined our comprehensive lab support and facilities maintenance services into one streamlined package, making it easier than ever for clients to access and understand our offerings."
The transition from DENS to Flagship Lab Services is much more than a name change. Dave Pasek, CEO of Flagship, said it best: "This change represents our commitment to constant improvement. As Flagship Lab Services, we'll have the ability to leverage the combined knowledge and experience of our entire team to further refine our offerings, keeping us at the forefront of industry needs and trends. We're not just aligning our services under a single brand but aligning our goals, strategies, and commitment to excellence."
Flagship Lab Services offers a broad range of services including inventory management, equipment maintenance, and IT services. For more information on Flagship Lab Services, please visit our services page.
Subscribe Now!
Stay up to date with the latest facility management tips and news.